The mandolin banjo, is a hybrid between the mandolin and the banjo, originally designed to allow mandolinists to be able to play a banjo style instrument, at a time when the mandolin was in decline, and the banjo becoming much more popular during the 1930's.

Essentially it is tuned the same as a mandolin.

The Irish tenor banjo, which tuning became popular in the 1960s, is also tuned the same as a mandolin, but an octave lower.

Mandolin banjos come in a great variety of styles.

The anatomy is that of a 5 string banjo, but essentially the same for a tenor, other than the 5th string and tuner.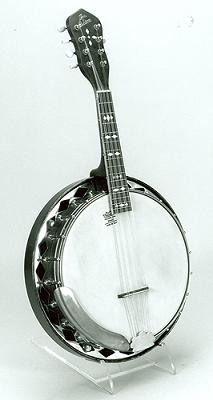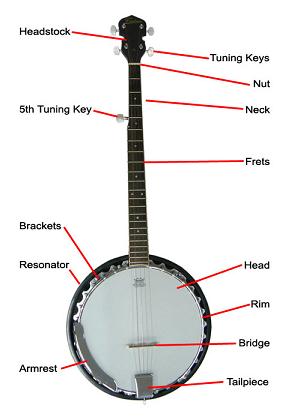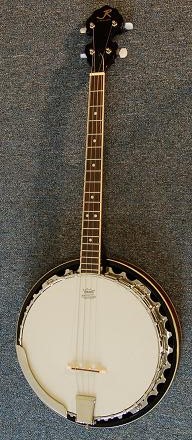 The banjo is a complex instrument, and a totally different technology from a mandolin, and I do not intend to go into any detail here. I include the mandolin and tenor banjos, as instruments I am occasionally asked to set-up along with mandolins, as they are floating bridge instruments, and often tuned the same.