In order to deal with this issue, it may be useful to look at the anatomy of mandolin tuners. It is possible to clean tuners fairly easily, and also to repair some of the common problems, though this is much more problematic. Basically there are two main types; the Italian through-the-head tuners with side buttons, (left) and the German slotted head tuners with buttons at the back. (right)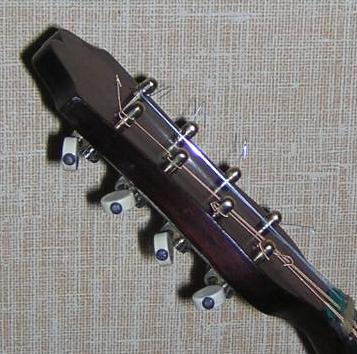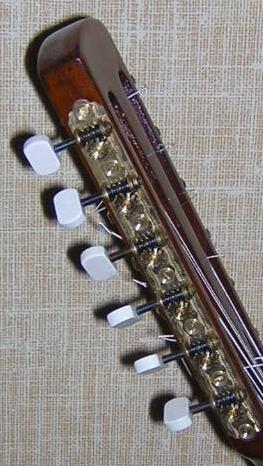 Which Way Do Tuners Fit?
Which ever way the tuners are arranged, with the cog above or below the string barrel, (and I have found both, with only one set of screw holes, suggesting they are original), it is important that the base string posts turn anti-clockwise and the treble posts clockwise, (viewed from the front on side tuners and the side for back tuners), so that the strings can go up the centre and out to the posts, without interfering with the other string posts.